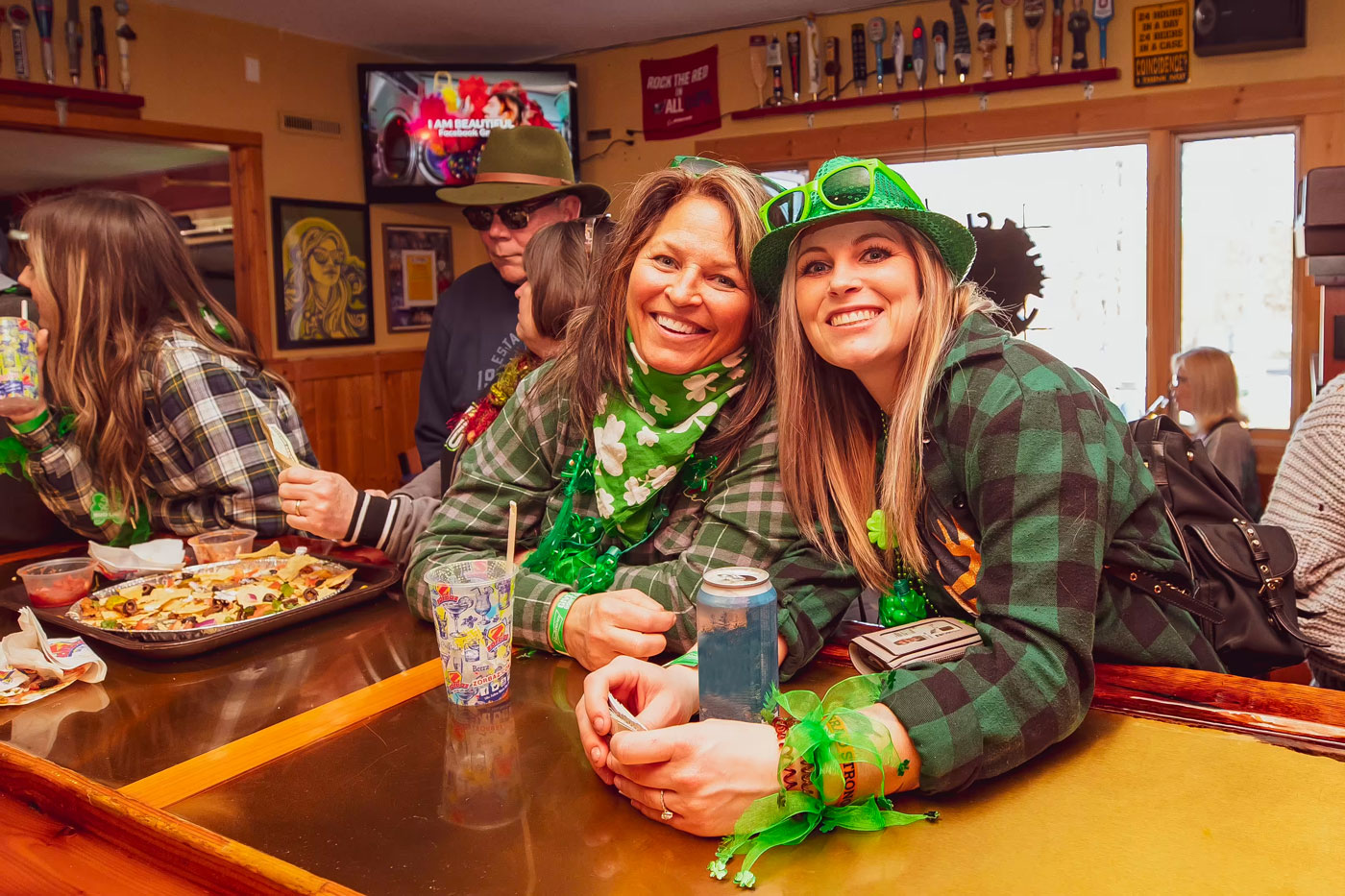 As winter fades, the Crosslake community comes alive. For nearly 50 years, this community has welcomed thousands of residents and visitors alike for the annual St Patrick's day celebration.
As celebrants arrive, the local businesses are open and welcome anyone, whether they are Irish or not! There are numerous specials and events to enjoy throughout the weekend with fun activities like live music, trivia nights, great food specials, and the beautiful outdoor activities that are outside and waiting for you to explore.
The events begin Thursday with an annual "Lost Pot Of Gold" Treasure Hunt that might be found just about anywhere throughout the city. Clues are released each morning and the search begins until one lucky searcher finds the treasure!
Saturday is packed with fun events for all ages! The 9th annual Clover Dash 5K and kids run routes through the city with kids starting at 8:30AM and adults starting at 9:00. A pancake breakfast at the Legion is open from 8-11 to get your fill before your full day of festivities. Pre-parade events fill the city and it's a perfect time to enjoy the day. The Parade begins at 2:00 with the nearly 2-mile route lined with thousands of Green-Clad observers. There are shuttles available and plenty to do for the whole family throughout the day, so join us and bring your green! To learn more, visit The Crosslake Chamber of Commerce website for all of the details.
Crosslake is a small town in Central Minnesota on the shores of the Whitefish Chain of Lakes and is surrounded by scenic lakes and sprawling forests for miles around. It is a great escape from the city and a place to take a time out from a busy life and set your clock to WALA time. WALA (Whitefish Area Lodging Association) consists of nearly 50 lodging options throughout the area, from home and cabin rentals to traditional resorts and luxury condominiums. To reserve your space today, visit Whitefish.org